If you have been to Phuket before, please share your experiences, ideas and feedback (Hotel, Excursions, General Feeling,…) in the comments section below, by doing so you will help fellow travellers to plan their next trip

Phuket is one of the most popular beach holiday destinations of South East Asia. This stunning island has everything to offer: super beaches, ancient temples, 5 star hotels, tropical jungles to explore, and famous thai food to sample.
Photo Credit: http://www.flickr.com/photos/rumpleproofskin/5543378657/
Phuket also offers great scuba diving and is a great base to explore all of what the Andaman Sea has to offer. From there, you can reach the best dive sites of Koh Phi Phi, Ko Lanta and the world famous dive site Richelieu Rock.
Phuket is a starting point of many liveaboards cruising to the world class diving destination of Similan Islands and Surin Islands.
The Island is very famous for its nightlife especially in Patong Beach. Every night crowds of tourists come to party hard until dawn.
Phuket Island is commonly known as the Pearl of the South. The island is the biggest of Thailand and is 48 km by 21 km large. The main common places are:
Phuket town: in the centre of the island with no beach but provides the cheapest accommodation.
Chalong Bay is a popular yacht anchorage and the gateway to other islands.
Laguna Beach, long and quiet beautiful beaches and perfect spot to watch the sunset.
Patong Beach, the place to be for nightlife and many beach resorts.
Phuket has a lot to offer but the Island is VERY touristy and if you don't like the tourist crowd and wanting to relax, you're better off staying in other places like Ko Phi Phi or Ko Lanta islands.
In this page you will find practical information to plan a scuba diving trip to Phuket:
Where to stay?
I usually use this website to book in advance my hotels in Phuket as they usually have the lowest rates I find. I like it because it's free to cancel and change the dates.
You will find all types of accommodation on Phuket Island. There are luxurious beach resorts, 5 stars hotels and amazing villa and houses to rent. There is also plenty of cheap accommodation and basic guesthouses, mostly in Phuket town.
Prices tend to increase during the high season from November to May and especially during the peak season in December and January. It is better to book in advance during this period.
During the rest of the year, it is possible to bargain the room rates and you can get a nice hotel for cheap.
Activities and excursions in Phuket
Phuket offers many things to do when you are out of the water. Activities you can do during your stay are:
Go Snorkelling and Kayaking around the islands on a day trip
Surfing, Kitesurfing, windsurfing and all kind of water activities
Take a day tour to the very scenic Phang Nga Bay
Sailing and cruising on the Andaman sea
Game fishing in deep sea
Visit the aquarium at Cape Panwa
Enjoy a spa and a traditional Thai massage
Watch the Phuket Fantasea Show
Watch a thai Boxing combat
Explore the Wat Chalong Temple
Visit Old Phuket town
Visit the butterfly farm or the crocodile farm
Party with other travellers on Patong beach
All the excursions can be arranged by your local diving resort or your hotel. There are also numerous small travel agencies that can arrange for you any day trip you want.
Best time to visit Phuket
Climate is tropical on Phuket Island and the weather is mostly hot and humid all year round. There are 2 seasons:
The rainy season runs from May to December. From June to October, there is heavy rainfall but rainy days are rare and it is mostly a cooling 2 hour downpour at the end of the day.
The dry and hot season runs from January to April is the best time to visit Phuket. Even if it is the dry season, there still can be rain.
The high tourist season runs from November to April with a peak in December and January. It is best to avoid this period as accommodation is often full and prices tend to increase sharply!
Health and Safety
If you are planning an upcoming dive trip or travelling to Phuket, it is a really good idea to invest in travel insurance for scuba diving, because you never know what could happen and when you might need it (because accidents do happen!). I recommend this diving insurance as they offer worldwide coverage and focus on providing scuba divers a quality insurance and medical assistance service.
Where is Phuket located in the world?
Phuket is located on the South West coast of Thailand not far from the Islands of Koh Phi Phi and Koh Lanta.
See the map below.
Phuket Map
How to get to Phuket?
Phuket is a major tourist destination which is well connected and can be reached easily.
Photo Credit: http://www.flickr.com/photos/stephoto/143575996/
Plane
Flying to Phuket is the easiest and fastest way to get there. Phuket has its own International airport. You can find flights from just about everywhere in the world! Airfares are mostly cheap and you can fly easily from the South East Asian cities of Bangkok, Kuala Lumpur in Malaysia, Singapore, Bali and Jakarta in Indonesia or Hong Kong. The most well-known and reliable airlines within Thailand are Air Asia, Thai Airways and Bangkok airways.
During the high season you can also find a direct charter flight from Europe and Australia.
The International airport is located about 40km from Patong Beach where most accommodation is situated. By taxi it will take you 45 minutes and cost around US$ 20. You can also share a minivan, door to door service or take the public bus. It is also possible to rent a car.
Bus
From Bangkok, there are daily buses heading to Phuket. The journey is quite long about 12 hours but generally cheaper than the plane. Better to take a night bus. Be careful of your belongings as many travellers have reported thefts.
Train
Along with the bus, you also have daily trains leaving from Bangkok. Travel time is about 12 hours too. Train can be a good local way of transportation and you will see super landscapes of lush tropical jungle during your trip. Trains are not direct and should get off at Phun Phin railway station and take for 5 hours a bus to reach Phuket.
Boat
You can go to Phuket from Koh Phi Phi and Krabi by ferry.
Photo Credit: http://www.flickr.com/photos/mylifestory/2099113419/
Getting Around
Phuket is the largest Island of Thailand and is actually quite large. For example, driving from the North to the South of the island takes about 1.5hrs.
Most of the action is located on the beaches on the West coast. The main beaches are Patong Beach, Kata and Karon Beaches where most of the resorts and hotels are situated. You will also find plenty of restaurants, shops and tour operators to arrange any excursions or trips to the other islands. You will need some sort of transportation from one beach to the next one, here are the main ways to get around:
Taxi
The best way to get around Phuket is by Tuk-Tuk which is basically a mini taxi. The fare has to be bargained hard before the ride. It will cost you from US$ 2 to US$ 15 depending on where you want to go. It is also possible to charter the taxi for several hours.
There are numerous motorbike taxis. These are very useful and cheap for short trips but not very comfortable for long distances.
There is also public transportation but the schedules are often not very reliable.
Rent a Car or a Scooter
You can rent a car or a jeep (1000 baht/day) at Phuket airport and in some places around the main cities and beaches.
Scooter and small motorbikes can be rented (200 baht/day, less if for a long period) at many places in the tourist areas. It is a cheap convenient way to get around but be careful of erratic drivers and the apparent lack of road rules. Always ask for a helmet. You also need an International driving licence, otherwise police can fine you. Although, if possible avoid driving at night; due to the island's party reputation, you could run the risk of drunk drivers on the road.
Boat
You can charter a longtail local boat to go exploring nearby islands. Price is about 1,800 baht a day.
Phuket Photos
Scuba diving
You will find all information about sea life, best time to visit, top dive spots, etc. in our review: Phuket Diving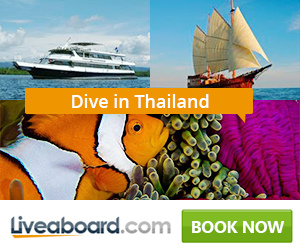 Diving Reviews for this region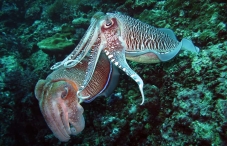 Access to the best diving areas of the Andaman Sea and starting point of many liveaboards to Similans and Surin Islands! Good place for cheap diving courses.
Liveaboard Reviews in Phuket
Cruise ship Reviews in Phuket