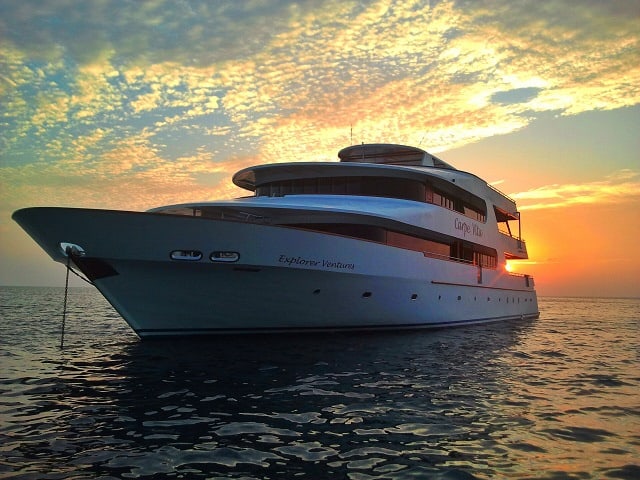 M/V Carpe Vita dive boat review
The MV Carpe Vita is the sister vessel to the MV Carpe Diem. It is owned and operated by Carpe Diem Maldives Pvt. Ltd who are based in Male, Maldives.
A modern vessel, the Carpe Vita was built by Amir Mansoor and launched in 2011. This diving boat is designed and fitted for the comfort and safety of all it's guests. A modern design and surroundings offering a light, airy atmosphere.
You can check out the availability and prices for this Boat here.
Boat layout
At 38m long and 10m beam, the M/V Carpe Vita is slightly larger than it's direct rivals; at 2-5m longer than MV Honours Legacy, MV Fun Azul and MY Conte Max.
MV Carpe Vita has 3 deck levels which, over 10 cabins, accommodate 20 guests.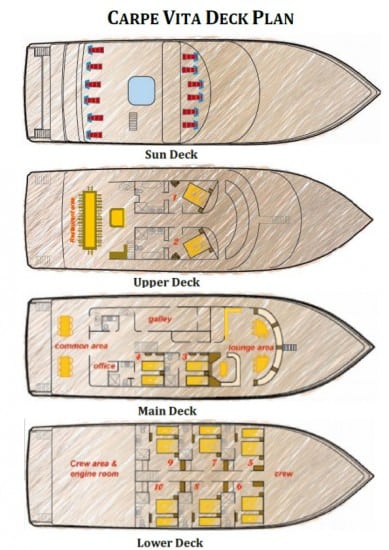 There are 2 Suites (Upper Deck), 2 Superior cabins (Main Deck) and 6 standard cabins (Lower Deck). As expected at this level, there are individually adjustable air conditioning controls for each cabin, private bathrooms, TVs with HD media facilities and safety deposit boxes in each cabins.
As usual, the scuba diving is conducted from a traditional 61ft/20m Dhoni accompanying the M/V Carpe Vita. The dhoni is equipped with 2 compressors and is able to supply Nitrox for those divers qualified in enriched air diving wishing to extend bottom time and make the most of their time in the ocean.
Maldives Itineraries
One of the key features of this liveaboard is the choice of 5 itineraries. Below you can see a diagram of one of the classic 7 night Itinerary: North Male & Ari, Baa & Raa Atolls.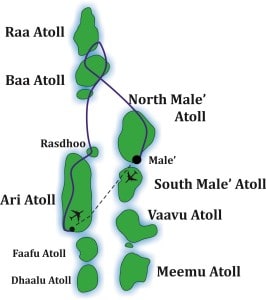 Also available are 10 night itineraries, Deep South Shark itineraries, Far North Exploration trips and Summer Manta Ray Identification trips. Check dates and availability to get just the diving your looking for.
As an example, for those interested in marine life, during the Manta ID trip customers will be able to participate in a Manta diver specialty course developed by specialist Dr Kitchen-Wheeler and recognized by PADI. And, even those not joining the courses are welcome to participate in a workshop learning how to identify and how to assist the research – which is being supported by IUCN in the Maldives.
Food onboard Carpe Vita
The food onboard is prepared by their Sri Lankan Chef "Chandana". He is assisted by a local chef, the menu covers a range of different international cuisines. Flexibility is the key-word and the team are able to adapt to most dietary requirements on request.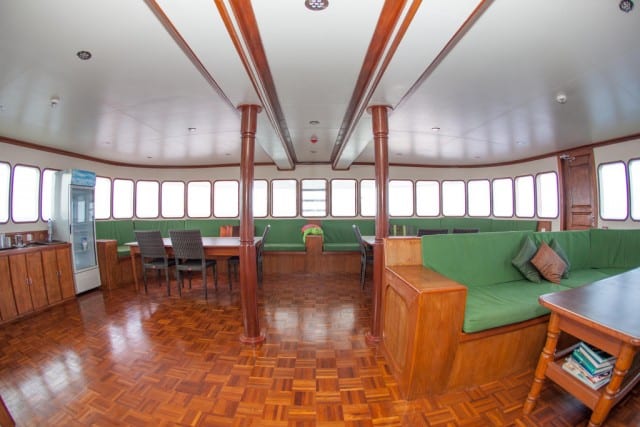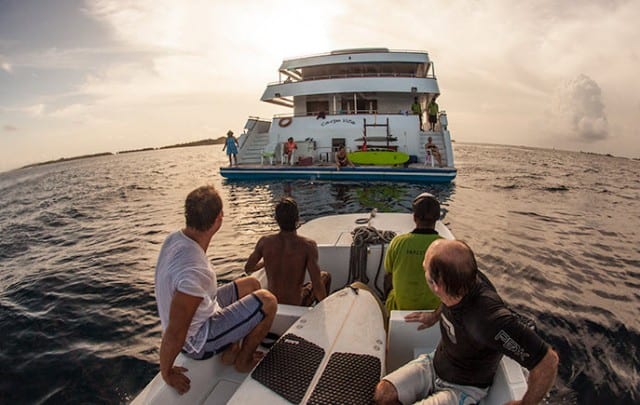 Full safety equipment is onboard, Scubabpro rental equipment is available on request and, for those wishing to continue their education, there are fully qualified instructors onboard happy to help you take the next step in your diving.
With regard to budgeting for this vessel, pricing for a 7 night trip of ranges from USD2,320-3,040 depending on the season.
Where does this liveaboard dive boat go?
Check out the fabulous places where this dive boat travels to.
Note: some destinations may not be listed below, please enquire for more details.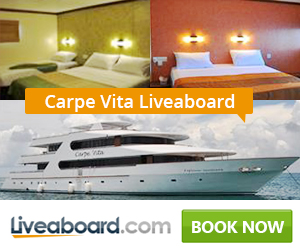 Great Drift Dives, amazing place for underwater photography. Good chance of spotting Manta Rays and Whale Sharks!
Other Liveaboard Reviews in Maldives
Dive spots reviews in Maldives
No dive sites reviews found