Scuba Diving Blog
Articles and news for Divers
On the Divezone blog, we write about the latest news in scuba diving, exotic trip reports, tips for divers, underwater photography tips, and news about nature and the oceans. You can even >submit your articles (eg. your latest trip report!), and many great writers did: Welcome to one of the best scuba diving blog!
Julien, Diving advisor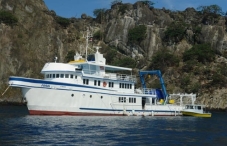 Cocos Island Dive Report Travelling 36 hours just to dive with hammerheads, whitetips and Galapagos sharks around Cocos island was tedious so the only way to go is travelling on MV Argo. We were first picked up from Grano de … Continue reading →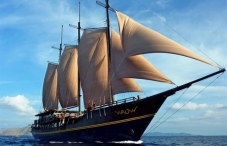 Most Beautiful Liveaboards in Indonesia Wondering what are the best liveaboards in Indonesia?! Find below our selection for 2015!
The first to go, were the dive tables, replaced by dive computers that calculate your bottom time based on your actual profile; Then we saw the digital cameras replace the photographic film cameras, and now it is time for another … Continue reading →
Top 10 Asia Dive Spots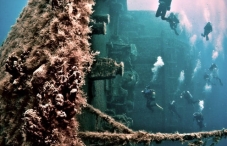 Most tourists would agree that Europe is a remarkable place for historic landmarks, as well as artwork which spans from classical all the way to the modern era. The land is also known for its stunning natural scenery, ranging from … Continue reading →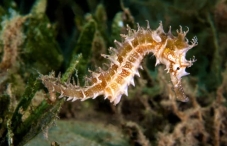 Why Seahorses? Dive almost anywhere along a coast from the southern most point of Australia to the northern most point of Ireland and you could have a chance of spotting a seahorse. These incredibly unique fish are found almost … Continue reading →
Once you have experienced scuba diving, it is hard to imagine doing anything else when it comes time for taking a holiday. Diving locations such as Hawaii, Bahamas, Greece, Thailand, Vietnam, Indonesia, Maldives and Seychelles are every diver's dream. There … Continue reading →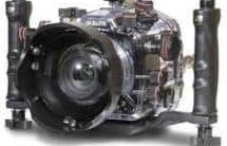 This device allows you to do what the hell you want in the water! Brilliant!  To the untrained eye of the average scuba diver or instructor, the above device may appear to be an underwater camera; a relatively common digital … Continue reading →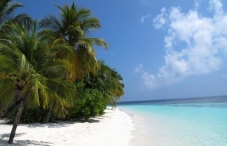 Maldives features some of the most exquisite marine environments on Earth. Laden with coral reefs and sandy atolls, there is every reason to go on a diving trip to the Maldives. Witnessing the underwater realm of this remote location is … Continue reading →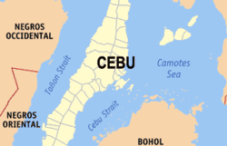 Shawn and Abegailare both PADI Advanced Open Water certified divers with about 120 logged dives. They are from Singapore and are planning to move to Melbourne, Australia permanently. They are looking forward to diving there and hopefully doing a cage … Continue reading →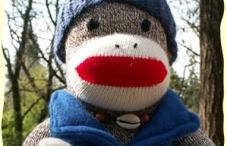 The Scuba Monkey Speaks… In the last few decades the number of people who are Scuba Diving has increased. The PADI statistics state that the number of certified divers (under their agency) in 2012 were just over 21 million people. … Continue reading →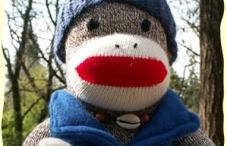 The Scuba Monkey Speaks… How many of you out there reading this began Scuba Diving having read a book on it? Not many. How many of you gave diving a go for the first time because a partner cajoled you … Continue reading →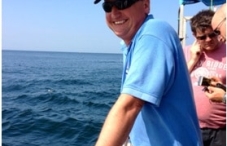 The thing about my job is, I meet all sorts of divers. Professional divers, semi-professional divers, journalists, instructors, divemasters, club divers, tekkies, student divers, pleasure divers, cocktail divers, wannabe professional divers, divers of all agencies from BSAC to SSI. All … Continue reading →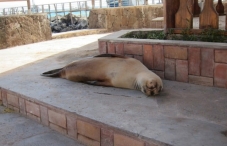 Chris Dai is telling us about his Galapagos Island, Ecuador June 2013 diving trip. He has been a SCUBA diver for the last 8 years, and has started shooting pictures underwater 3 years ago. Based in Singapore, he has been … Continue reading →
SCUBA diving can be a short-time distraction from the challenges and down moments in life or a lifetime diversion from the corporate world you're living in. For sure, every SCUBA diver's dream is to go exciting dive places such as … Continue reading →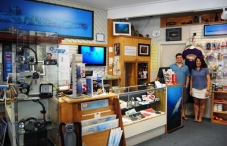 Do you like exploring the underwater realm? Are you having a helluva lot of fun when SCUBA diving? SCUBA diving is more than just a hobby, recreation or sport. You can dive not only for fun but also for job. … Continue reading →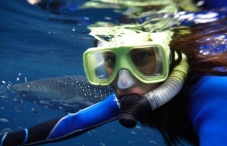 Snorkelling is a popular activity that involves swimming face down in the water while breathing through a slender plastic tube called a snorkel. Snorkelers use a mask to appreciate the submerged objects and wear fins to propel themselves. Scuba divers … Continue reading →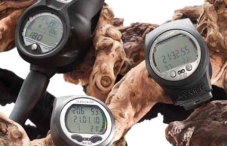 Underwater diving has become a very popular sport nowadays and is not only limited on the ocean but also on other bodies of water such as lakes, rivers and ponds. On a typical dive outing, SCUBA divers plan on how … Continue reading →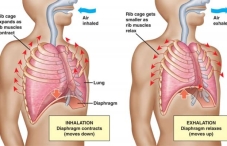 I breathe. You breathe. We all breathe, who doesn't, right? Breathing is vital for our existence. To put it candidly, if you don't breathe, you die. Very basic and simple. But you might be knocked over by the astounding fact … Continue reading →
One of the predicaments that haunt most of the SCUBA divers is actually choosing the right diving gear, equipment and accessories. And this definitely includes the wetsuit. Thus, each and every diver should know how to select the right wetsuit … Continue reading →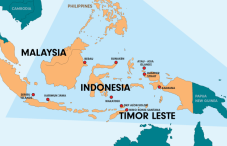 Raja Ampat is a spectacular destination located in the Coral Triangle and offers something for every diver. Around 2,500 islands and incredible coral reefs, more than 1,000 species of fish, more than coral species of which majority are hard corals … Continue reading →
You have planned your dream dive trip months ago, even double-checked your travel itinerary and flight schedules. But wait! Have you ever thought of getting a travel insurance? In most cases, people take travel insurance lightly and most of the … Continue reading →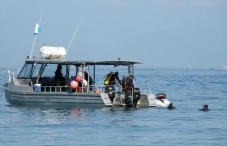 Maldives, Galapagos Islands, Belize, Raja Ampat, Fiji, Komodo Island—these are just few of the exotic and breathtaking diving destinations in our planet. Maybe most of you have already heard about them, and even lucky enough to set foot on these … Continue reading →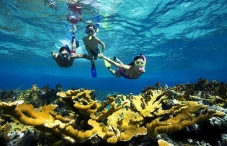 You wake up one day feeling lumpy, sluggish, and worse, horrified while looking at the extra 5 pounds being added on your expanding waistline. You're wondering if it's just the holidays that took their toll on you or it's just … Continue reading →
Eldene Eyssell from South Africa is telling us about her diving trip in Aliwal Shoal in South Africa. If you wish also to publish your article, contact me. Dive Report Aliwal Shoal, Umkomaas, KwaZulu-Natal South Coast, South Africa by Eldene. … Continue reading →